Buying

Buying with Executive Realty Group
Welcome to Executive Realty Group. Most buyers who begin the process of looking for a home begin the journey filled with excitement and a bit of trepidation. This is understandable when you consider that purchasing a home is one of the biggest financial decisions you will make during your lifetime. We strive to make the home buying process a pleasant experience. We believe its an honor and privilege to help you own a home. Whether this is your first home or your tenth, this guide is intended to help you navigate the home buying process. Let's get started on the journey of getting you the home you want!

The Buying Process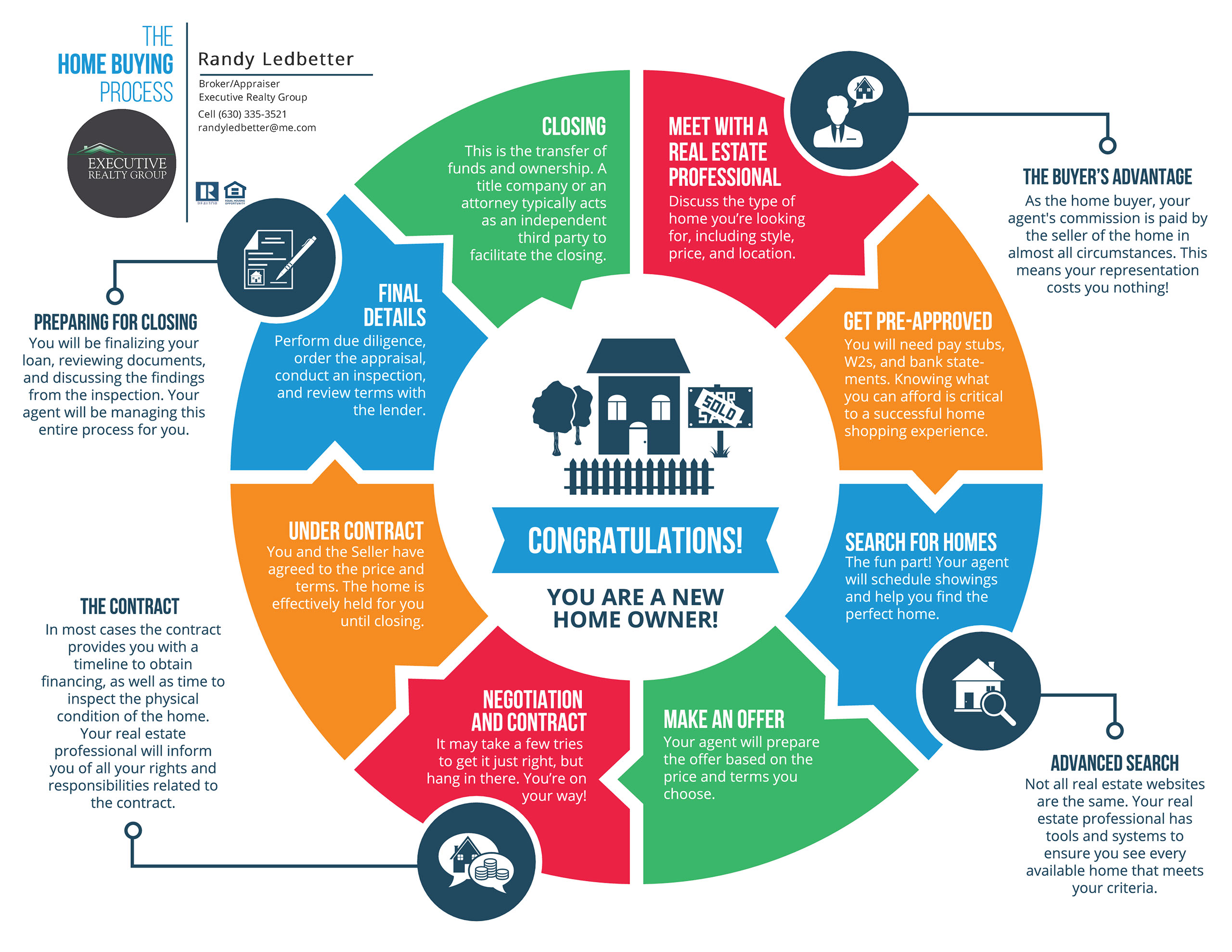 The Road Map to Buying Your Home
Meet with a real estate profession
Get pre-qualified with a mortgage lending specialist
Shop for your dream home with an accomplished real estate professional
Choose your top 3 potential homes
Place an offer on your favorite home
Be prepared for a counter-offer
Sign and date the effective contract
Hire a professional real estate attorney
Order a home inspection
Negotiate repair items with your attorney
Complete loan process
After final approval, go to closing to sign and own your new home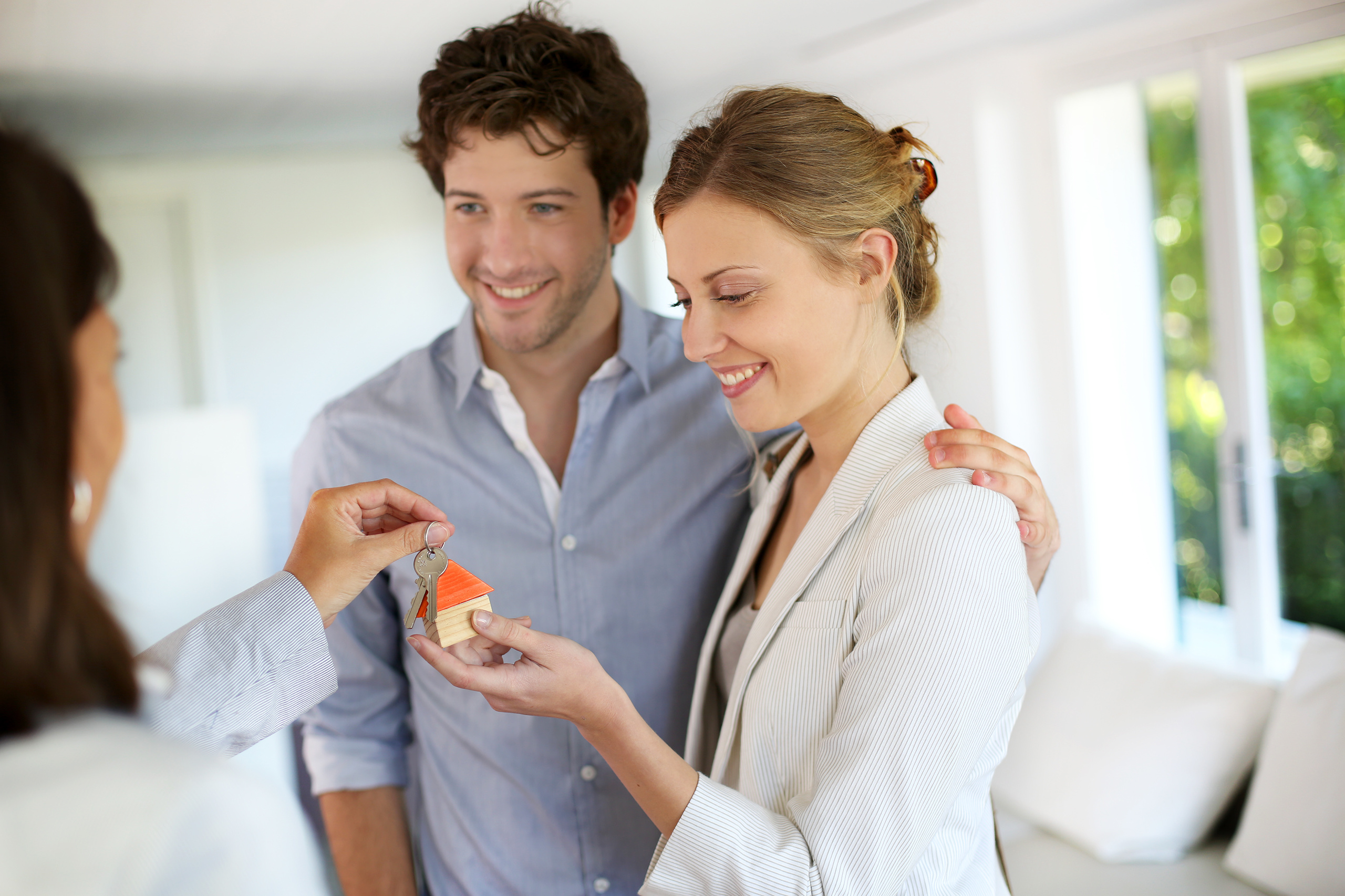 In addition to the 12 steps to buying a home, consider the following up-front costs in order to determine if you have the appropriate cash reserves to get started:

Earnest money – typically 1% of sales price – the amount of earnest money is negotiable and varies with the value of the property
Inspection fee – $350 – $500
Appraisal – $400-$500
Credit report – $100

The Loan Approval Process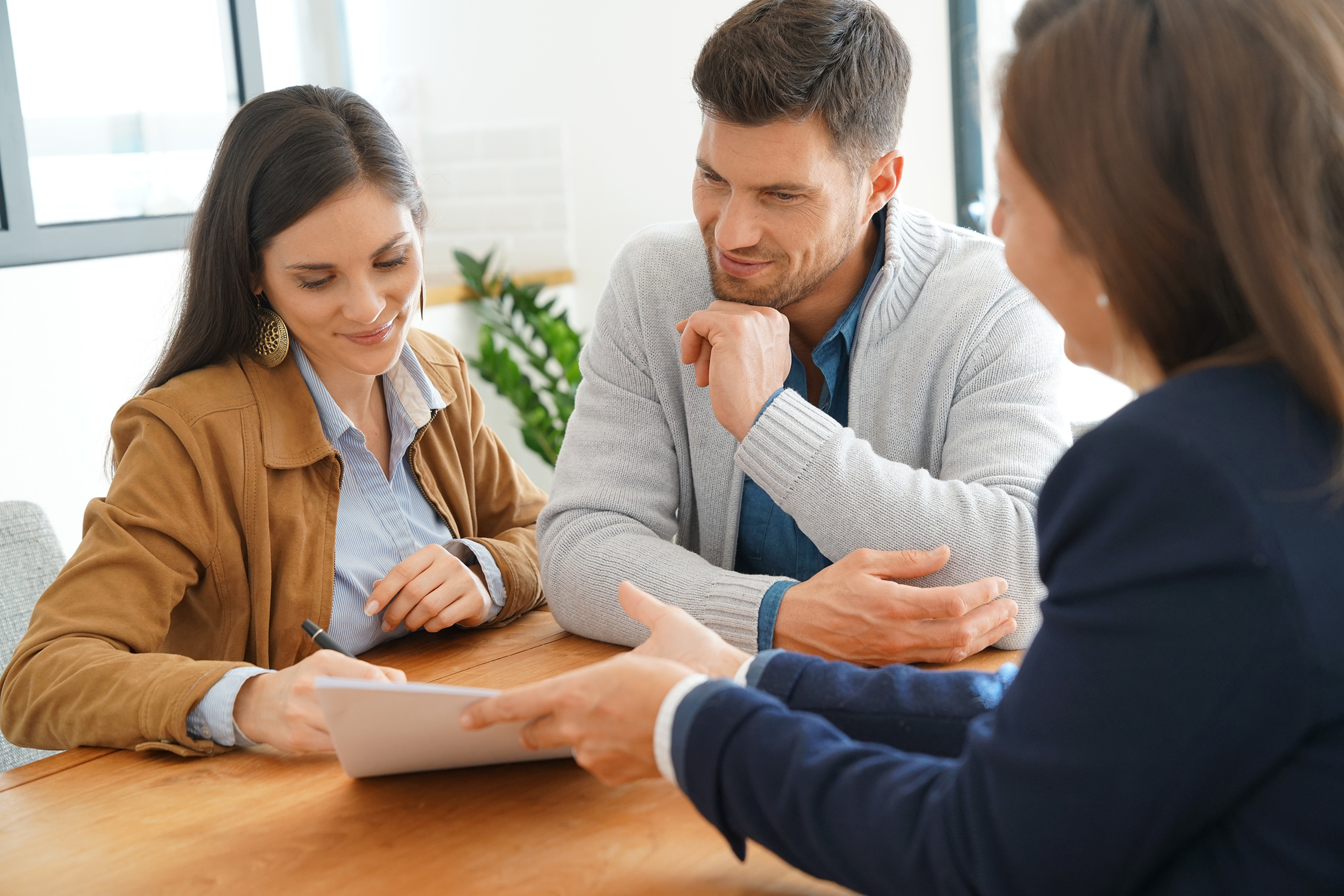 Meet with a Mortgage Specialist

Now that you know you want to buy a house, how do you know how much you can afford and if you can qualify for a loan? The way to get started is to go through the pre-qualification and pre-approval process with a lending specialist.
Pre-Qualification versus Pre-Approval:
Pre-Qualification is the process whereby a bank determines how much money they will lend given your income, assets, and debts. Pre-qualification is typically done over the phone with a lending specialist. The lending specialist will do a partial credit review over the phone. They will collect basic financial information. When you begin the Pre-approval process, the lending specialist will perform an in-depth check of your credit.
Pre-Approval is a more formal process and includes completing a loan application on-line and providing documentation regarding income and assets. During the Pre-approval process the lending specialist will ask for authorization to check credit to analyze debt ratios. Pre- approval is typically done when you start looking for houses with a real estate agent or prior to writing an offer.
What Factors Affect What I Can Afford?
There are three factors that affect how much you can afford:
The Down Payment – do you have enough liquid cash to make a down payment?
Your ability to qualify for a loan -this is determined during the Pre-qualification & Pre-approval processes.
The associated closing costs on your home.
How Much is My Down Payment?
Most loans today are made with a down payment between 3.0% to 20%. Contrary to what many people think, there are still loans that have lower down payment requirements and different terms. Keep in mind, if you are able to come up with 20-25% as a down payment, you can eliminate the need for private mortgage insurance.
How Much are Closing Costs?
You will be required to pay closing costs plus fees for acquiring the loan. These fees must be paid in full at the closing unless you include them in your financing. Typically, closing costs will range between 3-6% of your mortgage loan.
What Does my Monthly Mortgage Payment Include?
Most lenders require that your monthly payment range between 29-36% of your gross monthly income. Your mortgage payment to the lender includes the following:
The principal on the loan (P)
The interest on the loan (I)
Property taxes (T)
The homeowner's insurance (I)
This is what we call PITI and your total monthly PITI and all debt (from installments to revolving charge accounts) should range between 36-45% of your gross monthly income. These key factors determine your ability to secure a home loan: credit, assets, income and debt ratios.
For more information, contact us.